Nice Short Wiglets Hair Pieces for Women with Thinning and Fine Hair
Guess You Like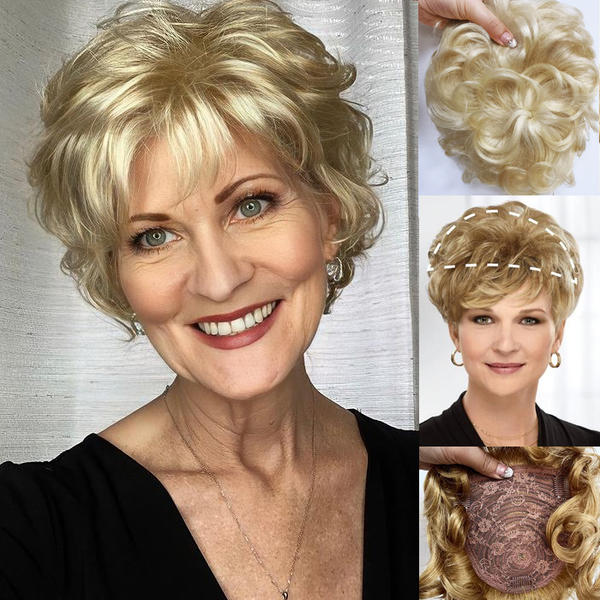 $29.99 $43.99
Natural Closure Short Curly Hair Replacement Top Hairpieces Wiglet for Women with Thinning Hair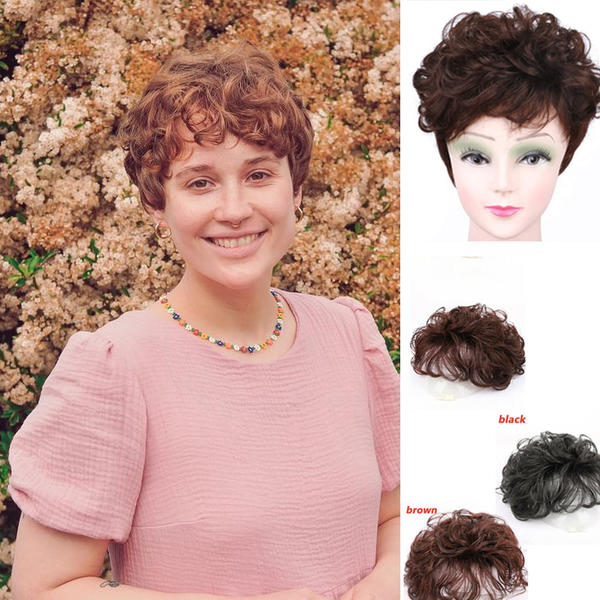 $32.99 $41.99
Full Hair Coverage Short Wavy Curly Hair Wiglets Clip-On Hair Topper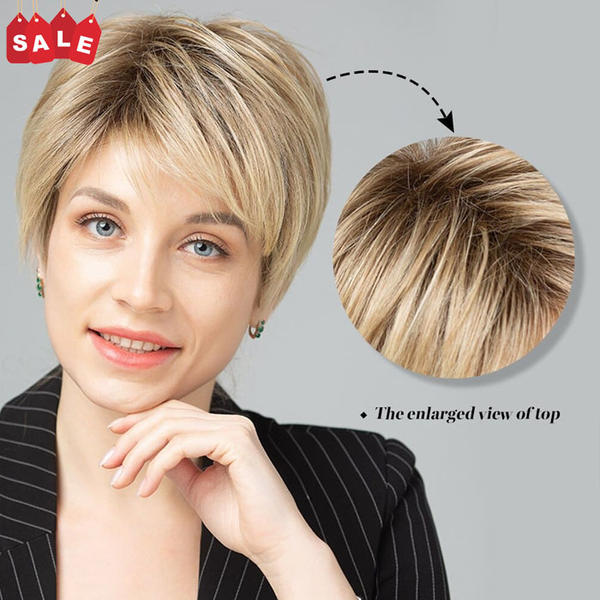 $59.49
〖🔥 Buy 2 Get 1 Free 🔥〗8 Inch Natural Root Blonde Wig for Short Hair, Like Your Own Hair
Choose any 3 items and pay only 2 at checkout

Materials: Brazilian Virgin Remy Hair
Lace Base Size: Medium Size
Hair Density: 110%
Bangs: with bangs
Length: 3", 4",5"
Texture: Natural Wavy Hair, Suitable for All Hair Types 
Advantages: Natural, Invisible, Breathable and Can Be Trimmed, Dye, Perm, Washing

 

 

FAQ

Q1: Do I Need To Pay Tax?
A: Not need to pay tax.

Q2: Can I Straighten /Style The Hair With Flatiron/Curler?
A: Yes, so you can straighten / style it with flatiron/curler, and you can dye it as well. It is noteworthy that you need to pay attention to the time. Don't Overtime.

Q3: How long it last?
A: For hair of such high quality, it may last for more than one year under proper care and nurse. Use high-quality shampoo and conditioners which will be able to make your hair soft and shiny. Try to use some gel and spray styling products to keep your hair in its style.

Handling Time: 1-2 Business Days

Transit Time: 3-15 Business Days

 

Shipping:
Orders will be shipped within 24-48 hours, the logistics number will be sent to your purchase email



Return:
If you're not satisfied or have any questions about the hair you received. Please contact us first so we can work with you asap.


Service:
If you have any change of orders, please contact us for any difference before we ship it out. Length, texture, color or part design can be changed if needed.
If you want to do drop shipping, wholesale, or customized packaging, please contact us and enjoy our one-stop service.